What Is The Birth Collective?
The Birth Collective are a team of health professionals with over 25 years of experience working within the NHS; comprising of doctors, midwives and lactation consultants dedicated to helping to make your pregnancy as easy as possible.
We work collaboratively with our unique skillset to provide you with reliable, evidence-based information from trusted sources, through our comprehensive antenatal and post-natal, hypnobirthing and yoga online courses.
Our goal is to empower you with the information you need to have a better birthing experience.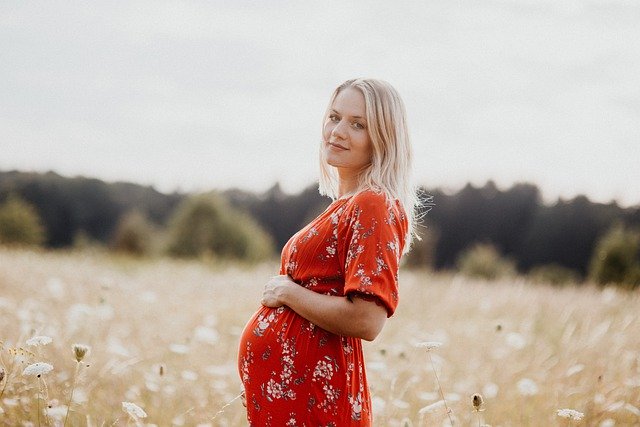 How long will I have access to the course?
You will have access to the course for 12 months after purchase, which can be helpful if you want to take your time to move through our extensive course, or revisit specific topics throughout your pregnancy or in the postnatal period.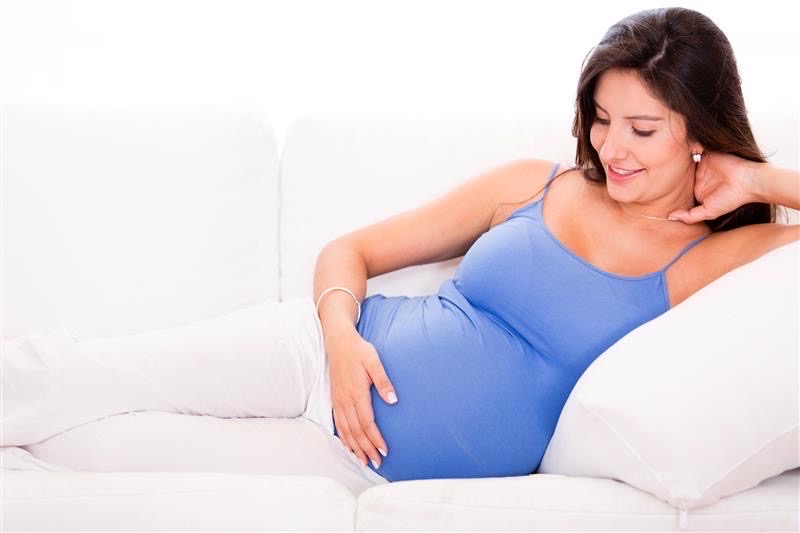 What is included in the Complete Birth Preparation Course?
Our Complete Birth Preparation Course is a fully comprehensive guide to your pregnancy and beyond.
We provide you with the tools to support you through your pregnancy journey and prepare for birth with hypnobirthing and pregnancy yoga modules.
We cover the mechanisms of labour, ways to help get it started and when to go to hospital. Our experienced obstetric doctors will explain the process of induction of labour and ways to make it a more positive experience.
We'll talk through what happens in an assisted vaginal and caesarean birth, aiming to dispel the fear. With a full module covering the fourth trimester, we will guide you through what to expect in the postnatal period for both you and your baby, including physical and emotional changes you may experience and caring for your baby.
The course also includes a full module on breast and bottle feeding from an IBCLC lactation consultant. Find our Complete Birth Preparation Course and the full curriculum, here.
I'm having my second baby; will I still benefit from the course?
Definitely! Our Complete Birth Preparation Course is a really comprehensive resource and may cover areas that weren't previously touched on in your last pregnancy, including hypnobirthing and pregnancy yoga, meaning it is a great resource whether you're a first-time parent or are having a second baby. You may also find our Refresher and VBAC courses (coming soon) helpful if this isn't your first baby. These are courses specifically designed to cover the more specific challenges that may arise in a subsequent pregnancy or if your last birth was by caesarean. 
How are your webinars structured?
We know that not every pregnancy may fit in to a 'one size fits all'and that there are subjects that aren't commonly covered in most antenatal courses.
This is why we designed our focussed webinars, to cover less common conditions that may arise. Our webinars are often created in response to subjects that our members ask us for, so if there's something you want to see, then do get in touch.
Each webinar has been designed by our team of experts to include up to date, evidence based information on the topic covered. Once you sign up, you will receive an email to register and be invited to submit questions to our panel of experts prior to the live event.
All of our webinars take place on Zoom and are therefore interactive, giving you the opportunity to ask questions in realtime. We find this is the most popular feature and allow plenty of time at the end for your questions.
You will also receive an accompanying pdf of the course curriculum and be granted access to our closed Facebook group, where you can connect with other parents and ask any questions that may crop up after the webinar. The recording will also be available for you to access and watch again for 1 month after the live event.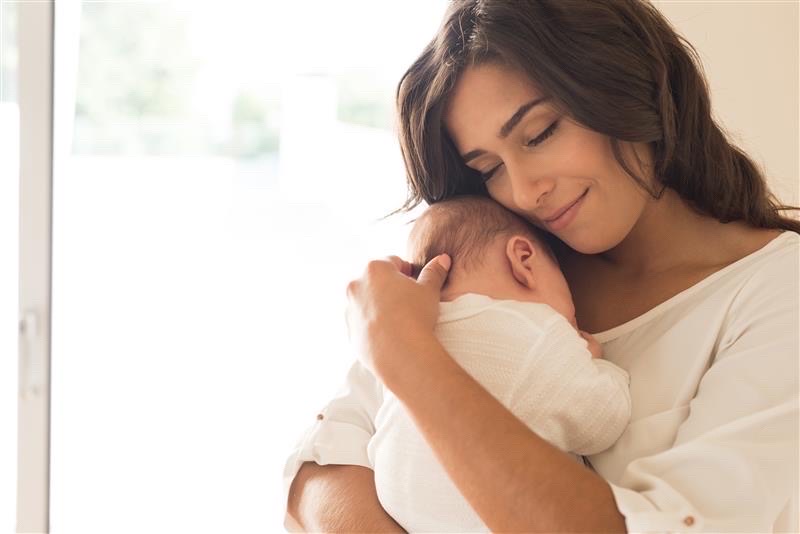 What is Zoom? I've never used it before. 
Zoom is a video conferencing software which can allow you to interact with others on the virtual 'meeting' via video or simply voice. Our webinars and our 1 to 1 courses are conducted via Zoom, which has become an increasingly popular software during the pandemic!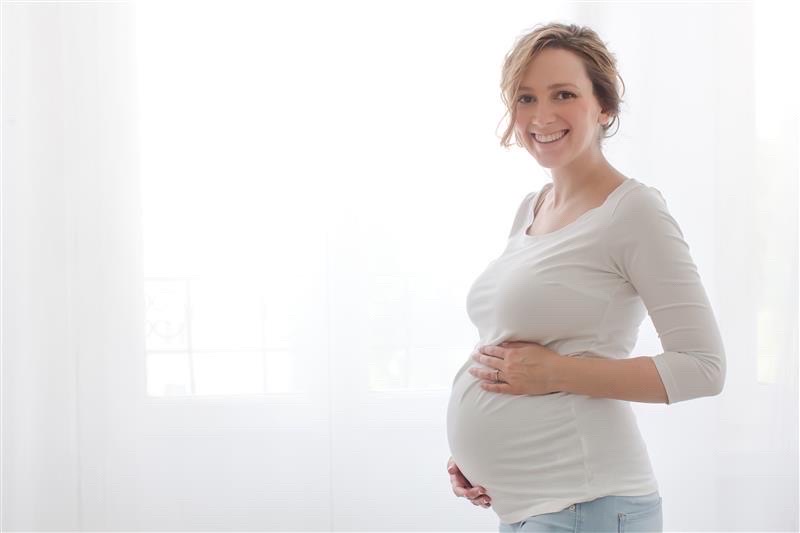 Are all of the courses online?
At The Birth Collective, we were ahead of the curve with introducing our online courses prior to the 2020 lockdown as a result of COVID-19.
All of our courses are online, and we offer regular updates across our social media platforms, regular email notifications to our subscribers and access to closed Facebook groups to ensure that our courses remain interactive and accessible.
Our webinars are held via Zoom (a video conferencing software) meaning you will also have an opportunity to hear from our experienced and friendly team directly as part of our live webinar offerings. 
Why are your courses online? 
We recognise that our busy lives can often mean that in person classes can be difficult to attend, rushing from work and coordinating with your partner.
Our online courses are affordable and accessible, enabling you to enjoy the course curriculum, material and additional resources, from the comfort of your own home, at your own pace, revisiting areas when necessary.
The aim is to take pressure and time constraints away from having to participate in group classes, while also providing you with an opportunity to interact with other parents through our closed Facebook groups. 
Online courses became vital for new parents who may have missed out on face-to-face classes as a result of the COVID-19 pandemic. 
At what stage of pregnancy should I start the course?
You can start one of our courses at any point during your pregnancy. We find that the 28 week mark can be a good time to start working through the course material, but our yoga courses have classes starting from the first trimester, so there's no cut off.
The beauty of this course is that you can work through it at your own pace, in whichever order you'd like and as it's available for 12 months from purchase, you can start at any stage and access relevant modules as you move through your pregnancy.
Our team and courses are there to support you through your journey to becoming a new parent.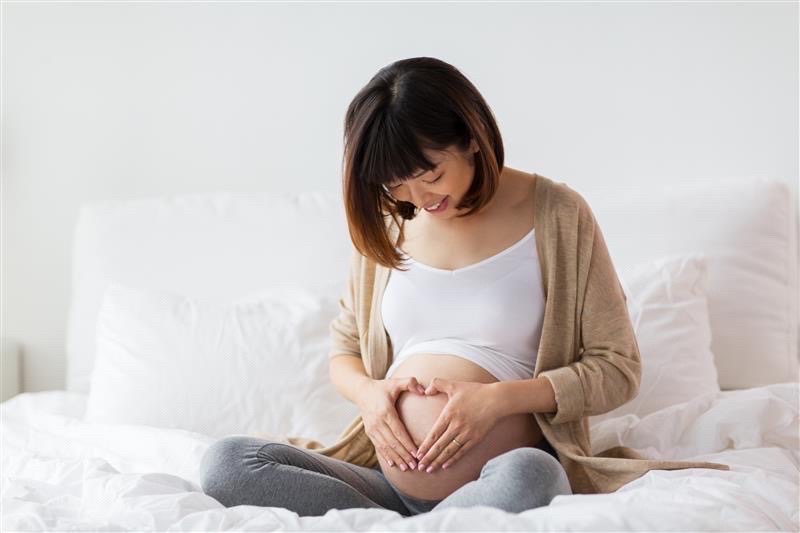 Where can I find the downloadable Mp3s for the hypnobirthing?
As part of some of our hypnobirthing and complete birth preparation courses, we have included 3 exclusively recorded, downloadable MP3's. These are designed to support your birthing journey with relaxation and fear release guided exercises. These can be found to download within the Helpful Resources section, within the welcome section right at the beginning of the course.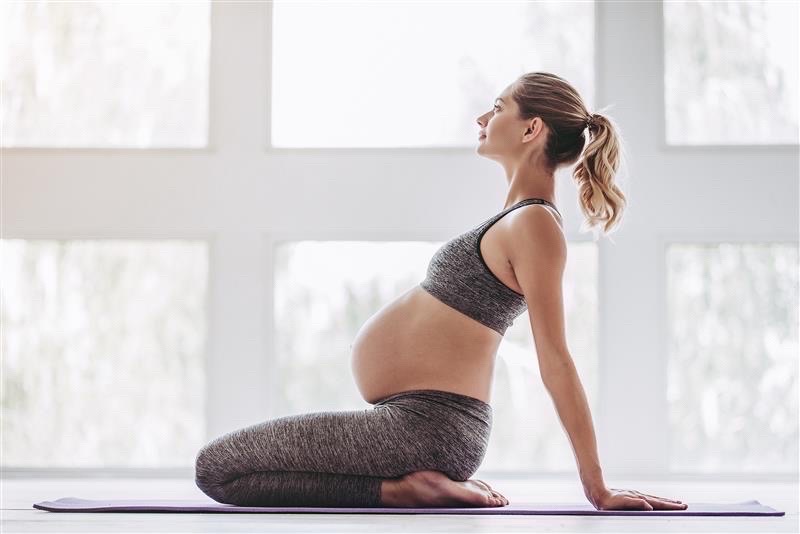 At what stage of pregnancy should I start yoga? 
This is a question we're asked a lot, some teachers will want you to wait until 12-14 weeks before starting a class.
You may find mixed information out there which can make it difficult to know when it's okay to start practising yoga in pregnancy. The risk of miscarriage is highest in the first trimester and so the rationale for any restriction often stems from concerns about the psychological and emotional impact of miscarriage and association with a new form of exercise.
In fact all evidence shows that yoga and exercise in early pregnancy does not increase your risk of miscarriage.  It's important to recognise that you may often feel tired and nauseous and not really want to start in your first trimester anyway.
Ultimately, you can start our yoga course at any stage of your pregnancy. If you have any health concerns, you should discuss this with your healthcare provider before you begin. 
Where do I enter the discount code?
After selecting the course you wish to purchase, you will be directed to an order summary page. You will see an option to enter a coupon code at the top of the page, directly under your chosen course. Once added and applied, the discount will show, and your order summary will be updated to reflect the new price of the course.